Event details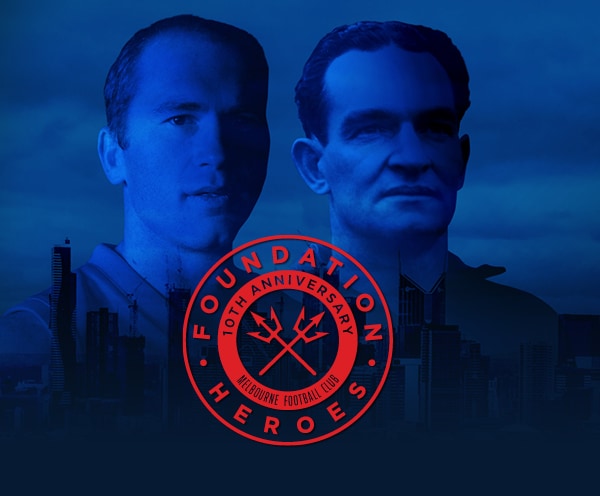 MELBOURNE will induct former captains David Neitz and Shane McGrath into the club's Hall of Fame when it holds its 10th anniversary of the Foundation Heroes.
Foundation Heroes was founded in 2008 by the late, great Jim Stynes.
This year's event will be open for all members and supporters to attend – not just for Foundation Heroes.
Neitz, one of Melbourne's greatest ever players, featured in a club record 306 games from 1993-2008.
He captained the club in 175 matches from 1998-2008 and kicked a career total of 631 goals – both club records in their respective statistics.
McGrath, who captained Melbourne in 1950, was a member of the club's 1941 premiership.
Despite missing three seasons due to war service, he later returned to play in Melbourne's 1948 side. He is regarded as one of Melbourne's greatest full backs.
This year's Foundation Heroes event promises to be a special night of celebration and fundraising.
2017 Foundation Heroes – details
Date: Wednesday 31 May
Venue: Melbourne Town Hall
Time: 6.30pm for 7pm
Dress: Lounge suit
Tickets: $275 per person
Includes sit-down gourmet dinner, a premium beverages package and first class entertainment
Current players, directors and members of the MFC Hall of Fame will be in attendance
Click here to purchase tickets
http://www.melbournefc.com.au/news/2017-04-28/greats-to-be-honoured-at-foundation-heroes